James Christopher founded Enhanced Scalp Micropigmentation in Toronto for clients who want an understanding, welcoming environment and a highly skilled compassionate SMP practitioner. We are ready to guide you through your Scalp Micropigmentation journey, empowering you with the knowledge and confidence to make informed choices about your treatment plan. It is our privilege to provide top-of-the-line SMP procedures to reveal a renewed, authentic version of yourself.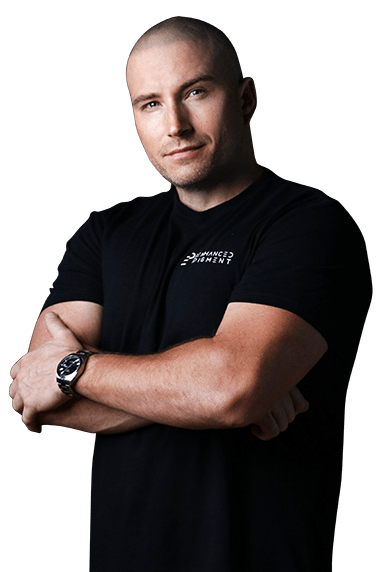 James Christopher is a highly-skilled in scalp micropigmentation (SMP), a state-of-the-art treatment that helps to restore the appearance of a full shaved down head and hair density. SMP also helps conceal scarring from previous injuries to the scalp or scarring left from FUE and FUT hair transplants. Whether you are experiencing hair loss due to genetics, medication, or other causes, SMP can provide you with the confidence and self-esteem you deserve.
James Christopher's
background
James Christopher is highly trained and an experienced smp professional who is dedicated to providing the highest level of care and attention to each and every one of his clients. He understands that hair loss can be a sensitive and emotional experience, and he strives to create a welcoming and supportive environment for all of his clients. After receiving SMP himself, and realizing the positive impact it made to his life and self confidence he decided to learn and master the art of smp. Not only is he a world-class SMP artist, he is a world-class SMP trainer at Enhanced Pigment SMP Training Academy in Toronto. He is well known for his professional honesty, warm personable demeanor and his comforting personality. He is also a sponsored professional artist with Ghost Pigment.
"My top priority is to exceed my clients' expectations and provide them with the highest level of Scalp Micropigmentation service and care."
Our SMP treatments are minimally invasive and require no downtime. The procedure involves injecting pigment into the scalp, creating the appearance of a full shaved head of hair. The results are immediate and can last for years with proper care. As one of the world's best SMP practitioners he prides himself on his natural work and hairlines.
Scalp Micropigmentation Toronto
If you are interested in learning more about SMP and how it can benefit you, we invite you to contact us to schedule a consultation. We look forward to helping you achieve your desired results and regain your confidence.